DEMING HIGH SCHOOL
SkillsUSA 2017-2018 SEASON
NEW MEXICO STATE CHAMPS!
2015-2016-2017-2018
CHAMPIONS @ WORK !
DEMING HIGH SCHOOL CHAPTER CAPTURES IT'S 4TH CONSECUTIVE SkillsUSA STATE CHAMPIONSHIP !
Health Care Science and Video Production Programs perform extremely well.
Skillsusa new mexico state leadership conference & skills competitions-2018
New Mexico Chapters arrive in Albuquerque April 11th - 14th for the 52nd Annual Conference @ the Crown Plaza HoteL
DHS Chapter recognized at the State and National level.
DHS CHAPTER RECEIVES A "QUALITY CHAPTER' AWARD FROM SkillsUSA NEW MEXICO AND A "GOLD CHAPTER OF DISTINCTION" AWARD FRON NATIONAL SkillsUSA.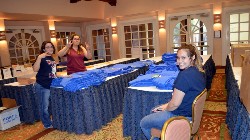 DHS CHAPTER INITIATES COMMUNITY AWARENESS CAMPAIGN
Advocating for CAREER TECHNICAL EDUCATION PROGRAMS funding state wide with New Mexico Legislators,community partnerships and business sponsorships.
CHAPTER ADVISOR MARY ANDERSON RECOGNIZED BY REPRESENTATIVE CANDIE SWEETSER @ CAPITOL.
Mrs. Anderson recognized on the House Floor with a reading of a Proclomation. Mrs. Anderson has dedicated forty five years of service to the students at deming High School. Awarded the New Mexico Career Technical Education Teacher of the Year by NMACTE.
Senator John Arthur Smith listens to members concerns
DHS chapter members had the opportunity to discuss the importance of *Perkins Federal Funding for state-wide Career Technical Education Programs.
SHAVE-A-PALOOZA FUNDRAISER TURNS INFORMATIONAL !
Shave-A-Palooza was intended to be a quick fundraiser for the chapter. Object was to sell raffle tickets for $1 for the opportunity to shave DHS SkillsUSA Advisor David Monjaras' beard off ! Tickets were sold at sporting events/lunch time and the table drew crowds. However, not everyone had $1 to spend. Good news, everyone asked about SkillsUSA and gave our members the chance to showcase our chapter.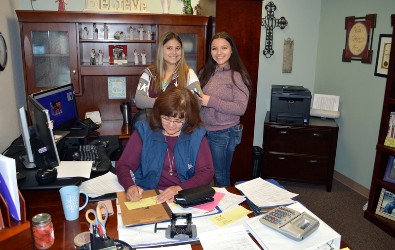 CAMPUS EVENTS ARE ADDITIONAL OPPORTUNITIES TO "SPREAD THE WORD" ABOUT SkillsUSA !
Members participate with all school activities and take advantage of captive audiences to showcase DHS SkillsUSA.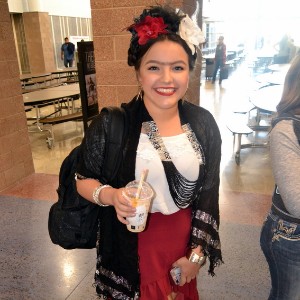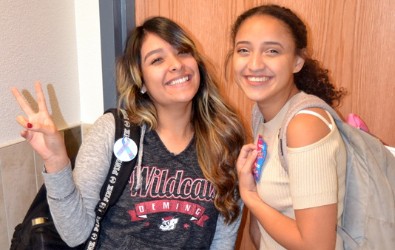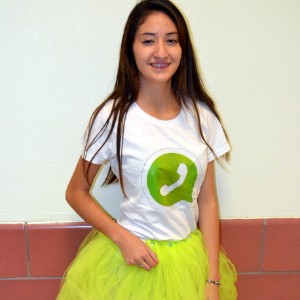 LUNA COUNTY MUSEUM HISTORICAL SOCIETY GREEN TEA EVENT-DECEMBER 2017.
DHS MEMBERS ASSIST WITH GREETING, SERVING AND SANTA PHOTO SHOP AT ANNUAL LUNA COUNTY GREEN TEA EVENT.
MUSEUM DIRECTOR ADDRESSES DHS VOLUNTEERS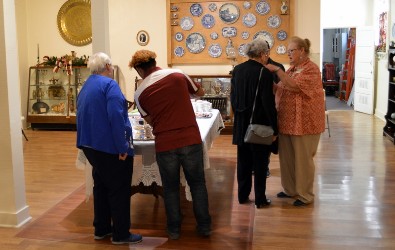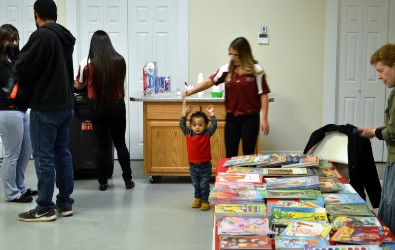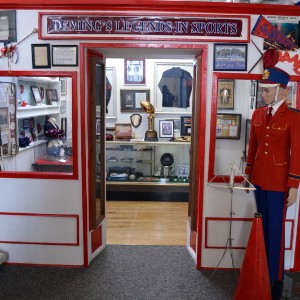 DHS STATE OFFICERS AND CHAPTER MEMBERS INITIATE RECRUITMENT EFFORTS TO INCREASE CHAPTER MEMBERSHIP
MIMBRES VALLEY HIGH SCHOOL, DEMING CESAR CHAVEZ CHARTER HIGH SCHOOL, CHAPARRAL ELEMENTARY AND RUBEN TORRES ELEMENTARY PROVIDED WITH SkillsUSA PRESENTATIONS BY CHAPTER MEMBERS
DEMING CHAPTER TRIBUTE MEGHAN RENEE FLORES NOVEMBER 2017
FRIEND AND FELLOW CLASSMATE PASSES AWAY. CHEERLEADER, HEALTH CARE SCIENCE STUDENT, GYMNASTICS COACH. DHS HOSTS MEMORIAL AT FRANK DOOLEY COURT.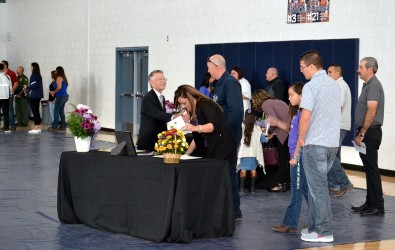 MEGHAN RENEE FLORES GONE BUT NOT FORGOTTEN PEACE OUT MEGHAN!
DEMING CHAPTER ATTENDS THE NEW MEXICO SkillsUSA COMMUNITY OUTREACH & LEADERSHIP CONFERENCE IN CARLSBAD/LOVING AREAS
TWENTY ONE MEMBERS FROM DHS TRAVEL TO WORK,LEARN AND HAVE FUN WITH STATE WIDE MEMBERS-NOVEMBER 2017
DEMING HIGH SCHOOL CHAPTER ARRIVES WITH 16 STUDENTS AND 4 ADVISORS
CHAPTER OFFICERS AND MEMBERS FROM THE DHS HEALTH CARE SCIENCE AND CULINARY ARTS PROGRAMS PREPARE FOR COMMUNITY SERVICE PROJECT.
CHAPTER MEMBERS ARRIVE AT CARLSBAD CAVERNS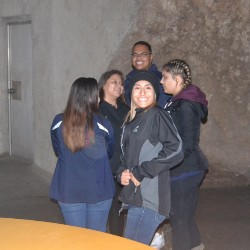 NEW MEXICO STATE UNIVERSITY-CARLSBAD HOST SITE FOR PROJECT REGISTRATION, OPENING CEREMONIES AND STATESMAN AWARD SIGNATURE COLLECTION
CHAPTER MEMBERS RECEIVE REGISTRATION PACKETS AND STATESMAN STUDY GUIDES. MEMORIZE & RECITE, MEMORIZE & RECITE!
DHS CHAPTER-NAVAJO TECH CHAPTER-HOBBS CHAPTER TEAM UP FOR PROJECT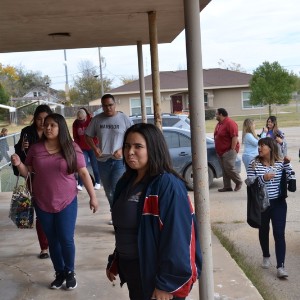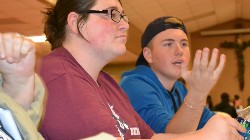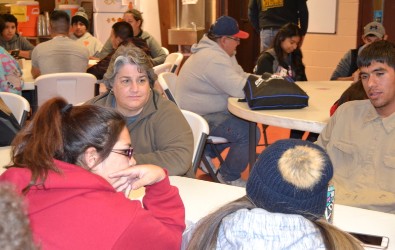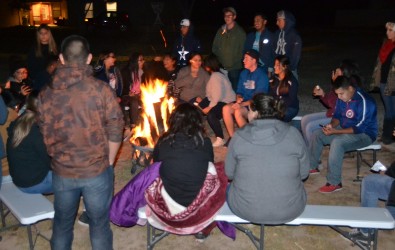 LOVING HIGH SCHOOL HOST SITE FOR NEW MEXICO SkillsUSA COMMUNITY OUTREACH AND LEADERSHIP CONFERENCE CLOSING CEREMONIES.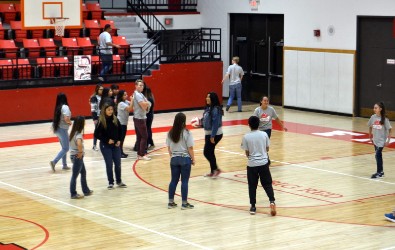 LUNA COUNTY "COATS FOR KIDS" "STUFF THE BUS !"
DEMING CHAPTER VOLUNTEERS TO CLEAN UP, SET UP, TEAR DOWN, AND SELL THE FAMOUS "HOT DOG ON A STICK". DOWNTOWN DEMING NOVEMBER 2017
MULTI AGENCY SERVICE PROVIDERS CONDUCT ANNUAL CAMPAIGN FOR THE DEMING COMMUNITY
.
STUFF THE BUS CAMPAIGN !
.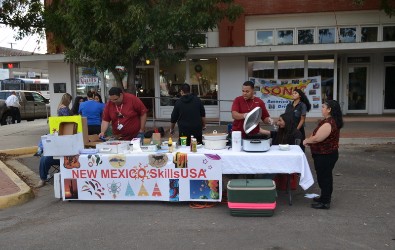 NEW MEXICO CAREER TECHINICAL LEADERSHIP PROJECT CONDUCTS CONFERENCE FOR STATE CTSO CHAPTERS - ALBUQUERQUE 2017
SkillsUSA, BPA, TSA, FCCLA, DECA, HOSA ATTEND LEADERSHIP WORKSHOPS, MEETINGS AND PRESENTATIONS @ THE MARRIOT PYRAMID - OCTOBER 23RD, 2017
New Mexico SkillsUSA State Officers campaign for chapter enrollment state wide.
JESSICA PORTILLO-HOBBS HS, MONICA MERCADO-DHS, AARON JOHN-NAVAJO TECH, MYKS TREVIZO-DHS, ERIC ACOSTA-HOBBS HS, MYLENE GUTIERREZ-HOBBS HS, ADRIAN MELON-SILVER HS, LORENA M-NAVAJO TECH, GABBY CONTRERAS-NMJC.
TRI LEADERSHIP RESOURCES CONDUCTS CTSO TRAINING
TEAMTRI is excited to partner with NM CTSO"s. Through high energy interactive sessions, members will learn the essential skills needed to be successful and professional leaders and powwerful ambassadors. TEAMTRI specializes im meeting the needs of CTSO members to ensure unique, prosomal. amd impactful ledership experience!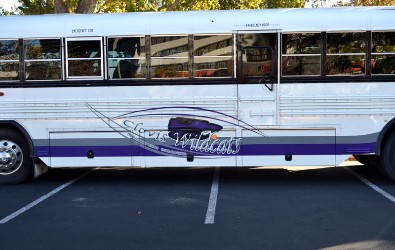 DHS CHAPTER PARTICIPATES IN THE LUNA COUNTY FAIR PARADE WITH DEMING ROTARY CLUB
PARTNERSHIP WITH DEMING ROTARY CLUB PRODUCES
TWO FLOATS FOR FAIR PARADE!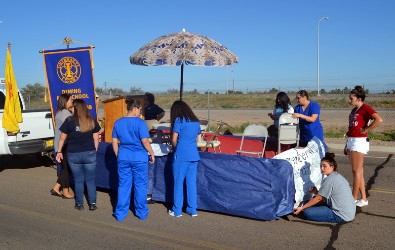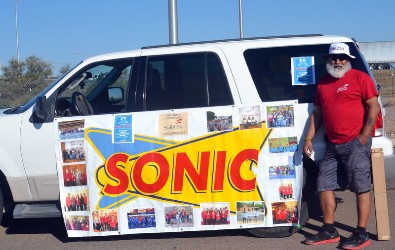 NM SkillsUSA CHAPTERS ATTEND 2017 WILTI
CHAPTER MEMBERS FROM DEMING HIGH SCHOOL, HOBBS HIGH SCHOOL AND NEW MEXICO JUNIOR COLLEGE ATTEND ON SEPT 23RD TO SEPT 27TH
WASHINGTON LEADERSHIP TRAINING INSTITUTE - 2017
TEAM NEW MEXICO TRAVELS TO WASHINGTON, DC TO ADVOCATE FOR CARL PERKINS FEDERAL FUNDING WITH CONGRESSIONAL REPRESENTATIVES / EARN WLTI STATESMAN AWARD/ ATTEND LEADERSHIP WORKSHOPS-BREAKOUT SESSIONS/MONUMENT NIGHT TOURS/ ARLINGTON CEMETERY VISIT/ PENTAGON VISIT/SkillsUSA NATIONAL HEADQUARTERS VISIT.
MR. DAVID MONJARAS-MR. TIM LAWRENCE-MR. SHAWN ROBERTS @ WLTI BREAKFAST
SkillsUSA Executive Director takes time out to have picture taken with Deming High School chapter.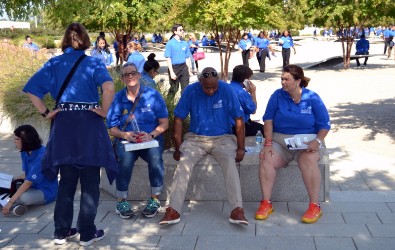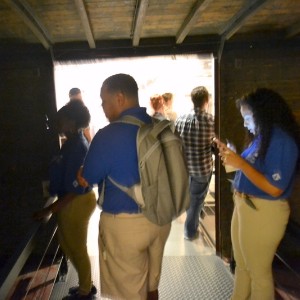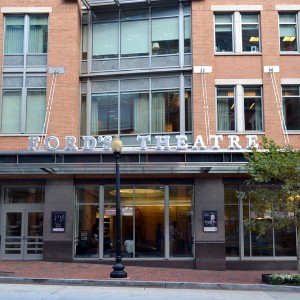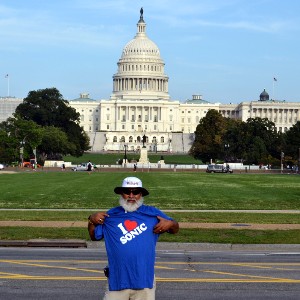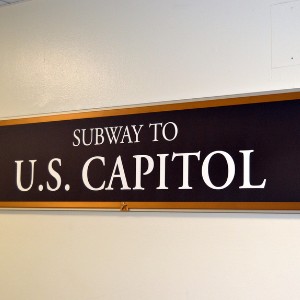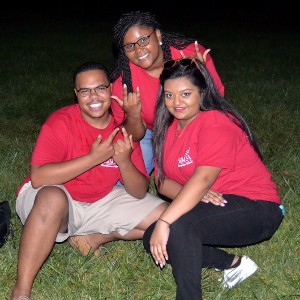 DHS HEALTH CARE SCIENCE PROGRAM IN FULL SPEED AS THE NEW SCHOOL YEAR STARTS.
MENTORSHIPS/ INTERNSHIPS/ COMMUNITY PARTNERSHIPS/FUNDRAISING CAMPAIGNS IN FULL GEAR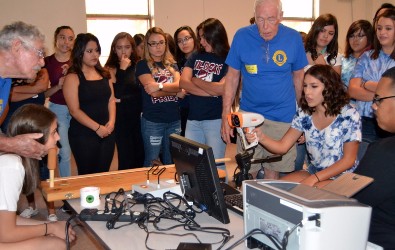 NATIONAL NIGHT OUT
DEMING COMMUNITY PARTNER UP WITH LOCAL LAW ENFORCEMENT AGENCIES TO PROMOTE SERVICE PROVIDER AWARENESS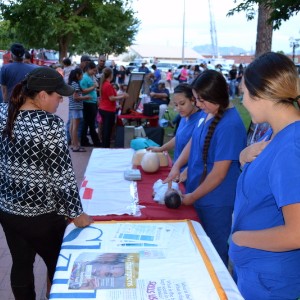 SKILLSusa booster club chili dog/baked goods fundraiser
CHAPTER WORKS FOOTBALL GAME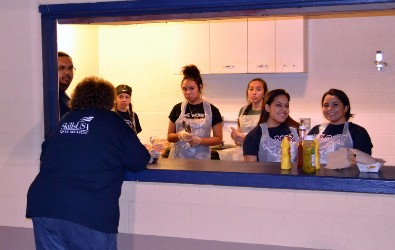 DEMING CHAPTER
YARD SALE
AT COURTHOUSE PARK
CHAPTER MEMBERS AND ADVISORS GATHER FOR
A FUN FILLED DAY AT THE PARK!
HEALTH CARE SCIENCE STUDENTS SELECTED FOR CAFETERIA DUTY.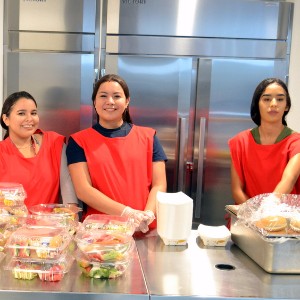 DEMING CHAPTER STARTS THE SEASON WITH NEW MEXICO CTSO'S OFFICER TRAINING/CONFERENCE
EASTERN NEW MEXICO UNIVERSITY-PORTALES-JULY 12TH-14TH
NM SkillsUSA State Officers
ADRIAN MELON-SILVER CITY HS, ERIC ACOSTA-HOBBS HS, JESSICA PORTILLO-HOBBS HS, MYKA TREVIZO-DEMING HS, MYLENE GONZALES-HOBBS HS, MONICA MERCADO-DEMING HS, AARON JOHN-NAVAJO TECH UNIV, SHAWN ROBERTS-DEMING HS, GABRIELA CONTRERAS-NMJC HOBBS
NEW MEXICO CTSO PRESIDENTS FOR HOSA, BPA, FCCLA, TSA, DECA, SkillsUSA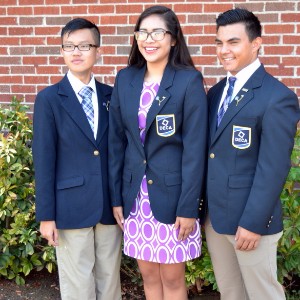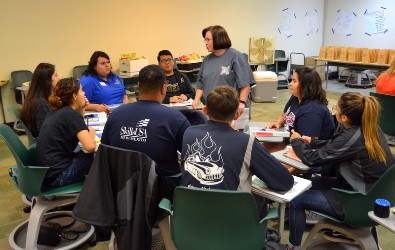 DEMING PUBLIC SCHOOLS RECOGNIZE MARY ANDERSON AS RECiPIENT OF THE NEW MEXICO CTE TEACHER OF THE YEAR AWARD 2017
SUMMER PROJECTS KEEP CHAPTER MEMBERS BUSY !
DHS SkillsUSA MEMBERS HELP OUT WITH DPS SPORTS PHYSICALS AT MAIN CAMPUS GYM.
.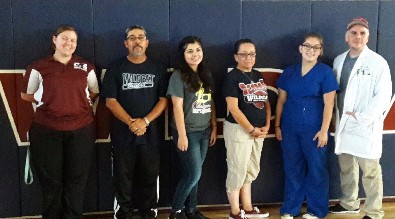 SkillsUSA CHAPTER MEMBERS ASSIST WITH NEA NEW MEXICO NEW TEACHER LUNCHEON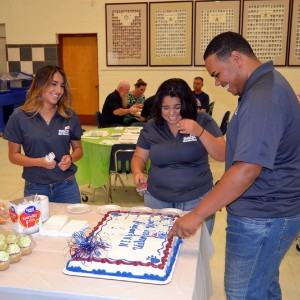 DEMING HIGH SCHOOL
SkillsUSA 2016-2017 Season
SKILLSUSA NATIONAL LEADERSHIP CONFERENCE AND SKILLS COMPETITIONS - 2017
DEMING HIGH SCHOOL CHAPTER TRAVELS TO LOUISVILLE, KENTUCKY FOR NATIONAL EVENT HELD JUNE 16TH THRU 23RD
DHS CHAPTER DEPARTS FOR
EL PASO AIRPORT.
ANAHI HERNANDEZ, RICK VIRAMONTES, CHANNEL RAMIREZ, CIEL VILLA, KIRA MENDOZA, MONICA MERCADO, SAM BORUNDA, KARIMA ACOSTA, ADRIENNE VIRAMONTES, MARY ANDERSON, MARY MONJARAS, SHAWN ROBERTS, TORI SALCIDO, MYKA TREVIZO, ALIZAE ACOSTA, DAVID MONJARAS, MARIAH EDWARDS, MONICA BARBA PREPARE FOR DEPARTURE.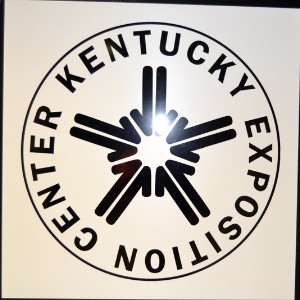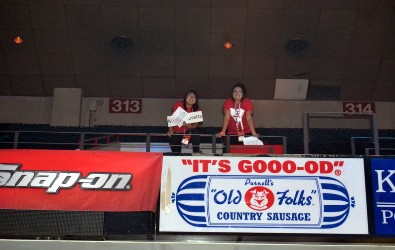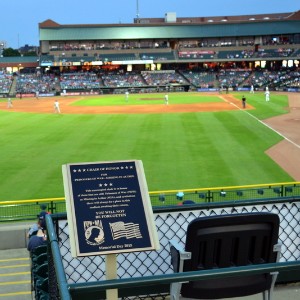 DEMING CHAMBER OF COMMERCE WELCOMES NEW DPS SUPERINTENDENT - JUNE 2017
DR. ARSENIO ROMERO IS WELCOMED BY THE DEMING COMMUNITY AT THE DEMING VISITORS CENTER WITH RECEPTION.
DHS CHAPTER WELCOMES
DR. ROMERO
ADVISORS MARY ANDERSON, DAVID MONJARAS AND MARY MONJARAS ESCORT DHS SkillsUSA STUDENTS TO WELCOME NEW SUPERINTENDENT.
DHS CHAPTER PROVIDE WELCOME GIFTS FOR
DR. ROMERO
SHAWN ROBERTS GIVES DR. ROMERO A COUPLE OF T-SHIRTS FOR SPIRIT DAYS.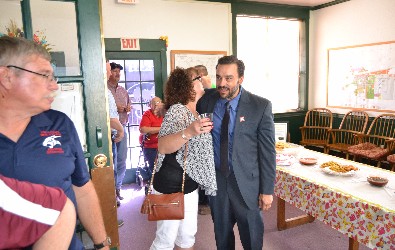 dhs skillsusa prepare for nationals-fundraising campaign april-may-june 2017
TRAVEL AND HOUSING EXPENSES NEEDED TO INSURE QUALIFIERS GET THE OPPORTUNITY TO ATTEND NATIONAL EVENT.
SONIC FAMILY NIGHT STARTS OUT THE CAMPAIGN.
SONIC MERRITT GROUP ALLOWED THE DHS CHAPTER TO CONDUCT A FAMILY SPIRIT NIGHT AT THE DEMING LOCATION. 10% OF SALES FROM 5PM TO 8PM WOULD BE ALLOCATED TO THE DHS CHAPTER.
SONIC NIGHT DRAWS CROWD ON THURSDAY NIGHT 4-20
MARIAH EDWARDS, MRS. MONJARS AND MRS. ANDERSON TAKE A BREAK
SOLITAIRE HOMES SUPPORT DHS EFFORTS !
Manny Chacon (HR Director) and Brett Jenkins (General Mgr.) with members of the DHS Chapter. Shawn Roberts, Monica Mercado, Mariah Edwards, Myks Trevizo, Alizae Acosta, Josue Chacon.
MANNY CHACON SPONSORS COURTESY CORPS GROUP WITH A $200.00 DONATION TO BOOSTER CLUB. SOLITAIRE ALSO PURCHASES TRAVELING T-SHIRTS FOR NATIONALS!
BOOSTER CLUB RAFFLE MAKE OVER $1,00.00 IN TICKET SALES
DONATIONS FROM DR. LUNDY - CHERRYWOOD BOX (POKER CHIPS). GARDEN TOOLS FROM DEMING TRACTOR SUPPLY, 2 HAIRCUTS FROM KZM BARBERSHOP, HAIRCUT FROM ANGELICA @ HAIR STUDIO, $25.00 GIFT CARD FROM ST. CLAIR WINERY, $50..00 GIFT CARD FROM PEPPERS SUPERMARKET.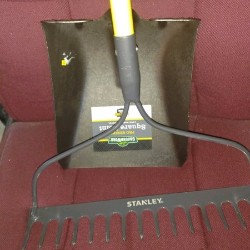 PEPPERS LOBBY A FAVORITE SALES SITE FOR RAFFLE TICKETS !
MRS. ANDERSON, MR. MONJARAS, VICTORIA SALCIDO, ADRIENNE VIRAMONTES SELLING TICKETS.
CHAPTER STUDENTS CONDUCT RAFFLE DRAWING
CILEO, CHANNEL, ANAHI, ADRIENNE, DANNY AND STEVEN ASSIST WITH DRAWING WINNING TICKETS
DHS CHAPTER PARTICIPATES IN THE LUNA COUNTY
"TOSS NO MAS !" PROGRAM
STUDENTS SPEND MOST OF THE MORNING PICKING UP TRASH ON FLORIDA AT COUNTRY CLUB ALL THE WAY TO COLUMBUS HWY.
CAR WASH @ TRACTOR SUPPLY
STUDENTS COMPETE WITH FOUR OTHER ORGANIZATIONS HOSTING CARWASHES ON THIS DAY. NOT A BAD DAY FOR DHS SkillsUSA!
LAST MINUTE CAR WASH AT DEMING ORTHODONTICS
KARIMA, MARIAH, ALIZAE, MR. CHACON, MR. MONJARAS, MRS. MONJARAS, MRS. ANDERSON CATCH SOME SUN !
CITY OF DEMING PROVIDES COMMUNITY SERVICE PROJECT FOR DHS CHAPTER
STUDENTS AND STAFF ASSEMBLED AT THE CITY LANDFILL TO PARTICIPATE IN A TRASH PICK UP PROJECT. THE CITY OF DEMING AWARDED THE EFFORTS WITH A $1,500.00 SPONSORSHIP.
2017 SKILLSUSA NEW MEXICO
STATE LEADERSHIP & SKILLS CONFERENCE - ALBUQUERQUE MARCH 29TH - APRIL 1ST, 2017
DHS SkillsUSA CHAPTER CAPTURE THIRD CONSECUTIVE
NEW MEXICO STATE CHAMPIONSHIP! GO WILDCATS !
HEALTH CARE SCIENCE - CULINARY ARTS - ROBOTICS PROGRAMS SHINE @ STATE
A TOTAL OF 28 GOLD,19 SILVER.11 BRONZE MEDALS WERE WON BY THE DHS CHAPTER. ALL STUDENTS THAT ATTENDED EARNED A MEDAL.
DHS CHAPTER RECOGNIZED AS A GOLD CHAPTER OF DISTINCTION BY NATIONAL SKILLSUSA.
DR. DAN LERE-DPS SUPERINTENDENT RECEIVES A THIRD CONSECUTIVE BANNER FROM DHS SENIORS MONICA BARBA AND KARIMA ACOSTA WHILE MRS. ANDERSON LOOKS ON.
DHS STUDENTS ELECTED AS NEW MEXICO SkillsUSA STATE OFFICERS.
DHS JUNIORS MONICA MECADO, MYKA TREVIZO AND SHAWN ROBERTS WERE ELECTED BY THEIR PEERS AS OFFICERS. ROBERTS IS SERVING HIS SECOND CONSECUTIVE YEAR AS NM SkillsUSA STATE OFFICER.
NEW MEXICO COURTESY CORPS DEBUTS AT STATE
DHS ADVISOR DAVID MONJARAS, COORDINATES A STATE LEVEL COURTESY CORPS. MONJARAS SUPERVISES STUDENTS FROM FARMINGTON, GALLUP, HOBBS, LAS CRUCES, CHAPARRAL AND DEMING.
DHS CHAPTER HAS THREE STUDENTS THAT QUALIFIED FOR THE NM SkillsUSA STATE PIN DESIGN.


CANDIE JURADO ENTERS WINNING DESIGN. QUEENIE ESQUERA AND RYLAN LARKO ALSO RECOGNIZED FOR ENTRIES.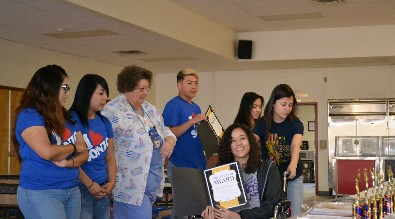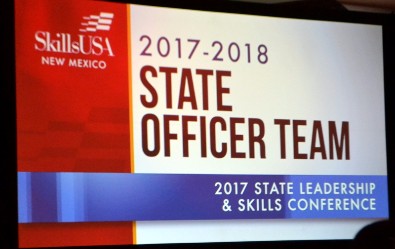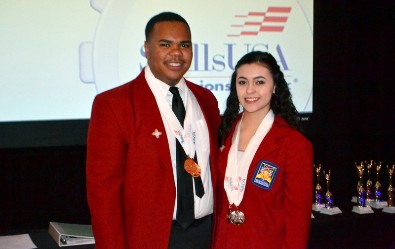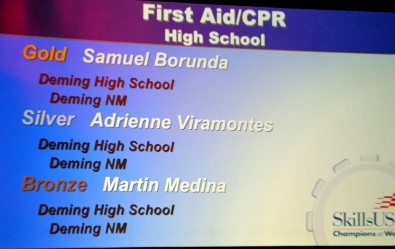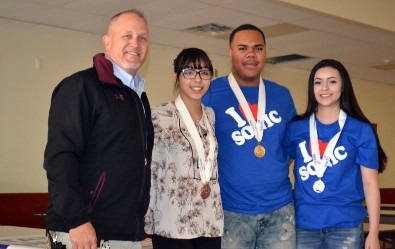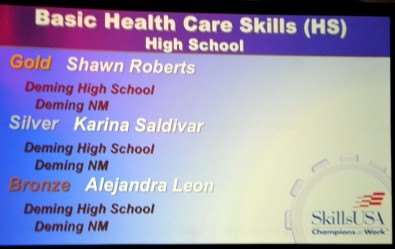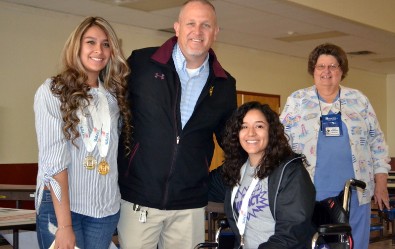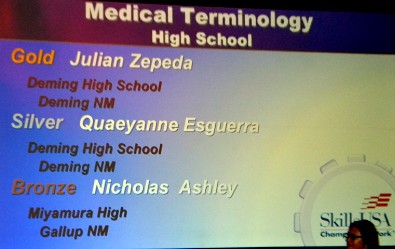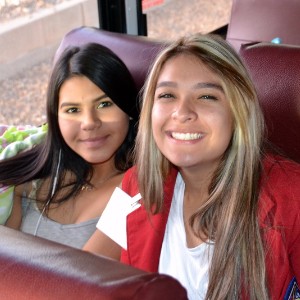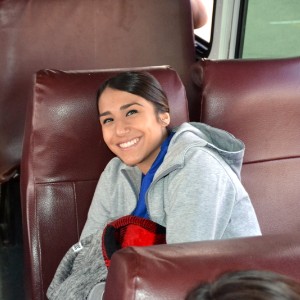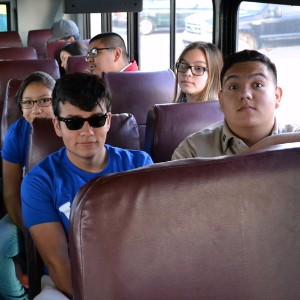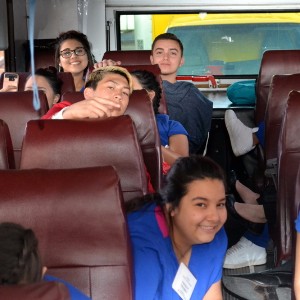 CAREER TECHNICAL EDUCATION EXPO AT DHS GYMNASIUM FEBRUARY 22, 2017
DHS HOST SITE FOR CTE EXPO - RED MOUNTAIN MIDDLE SCHOOL 8TH GRADERS AND DHS STUDENT BODY ATTEND ALL DAY EVENT
DHS HEALTH CARE SCIENCE PROGRAM DRAWS A CROWD AT EXPO
REPRESENTING SkillsUSA, STUDENTS AND STAFF DISPLAY INFORMATION ON A HEALTH CARE SCIENCE CAREER AND SkillsUSA STATE COMPETIONS AND COURTESY CORPS INFORMATION.
DPS SUPERINTENDENT ATTENDS CTE EXPO
DR. DAN LERE ATTENDED THE CTE EXPO FOR THE SECOND CONSECUTIVE YEAR. SHAWN ROBERTS (SkillsUSA NM STATE OFFICER), MARY ANDERSON (DHS SkillsUSA ADVISOR), DR. LERE (DPS SUPERINTENDENT), KARINA SALDIVAR (SkillsUSA NM STATE OFFICER), SHANE COKER (DHS ASSISTANT PRINCIPAL)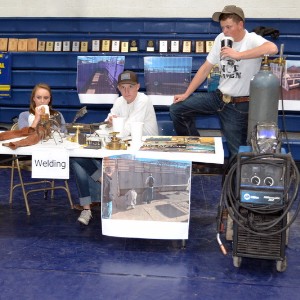 JANUARY 2017
DHS SkillsUSA STARTING THE YEAR OFF WITH HIGH EXPECTATIONS
DHS SkillsUSA TEAM VISIT THE ROUNDHOUSE IN SANTA FE
New Mexico SkillsUSA State Officer Shawn Roberts, New Mexico State Representative Candie Sweetser, New Mexico SkillsUSA State Officer Karina Saldivar, DHS SkillsUSA Advisor Mary Anderson and New Mexico SkillsUSA State Officer Julian Zepeda.
DHS SkillsUSA TEAM ADVOCATE FOR PERKINS FUNDING WITH LEGISLATORS
DHS SkillsUSA Culinary Arts members Garret Borden, Joseph Sera, Shirley Galaviz, Senator John Arthur Smith and DHS SkillsUSAAdvisor Gen Wertz.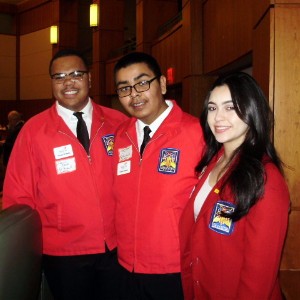 DECEMBER 2016
HALF THE SCHOOL YEAR HAS BEEN COMPLETED. DHS SKILLSUSA FAMILY LOOKS BACK AT THE YEAR AND PREPARES FOR 2017. OUR STAFF AND STUDENTS INVOLVED IN COMMUNITY AND CAMPUS LIFE.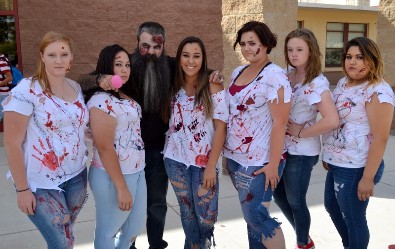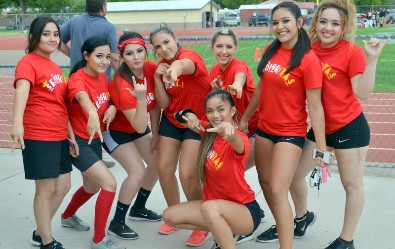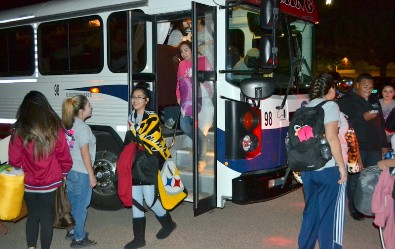 SkillsUSA NEW MEXICO
COMMUNITY OUTREACH AND LEADERSHIP CONFERENCE 2016
CARLSBAD AND LOVING - NOVEMBER 2016
HOST SITE FOR SkillsUSA
NEW MEXICO
THE BLACK RIVER LOCATION PROVIDED WORK AND ENTERTAINMENT FOR ALL PARTICIPANTS.
TEAM DHS BRINGS 46 STUDENTS TO THE PROJECTS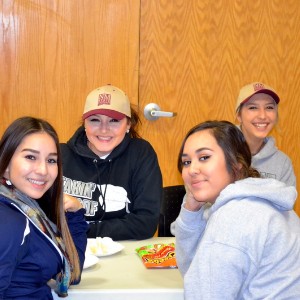 CARLSBAD MAYOR PROCLAIMS "SkillsUSA WEEKEND" AT OPENING CEREMONIES
MAYOR MATT HALL ADDRESSES SkillsUSA NEW MEXICO AT NMSU CARLSBAD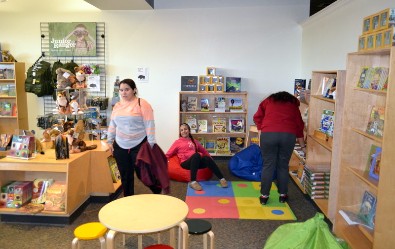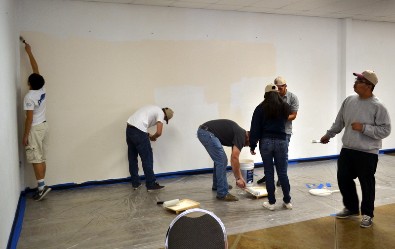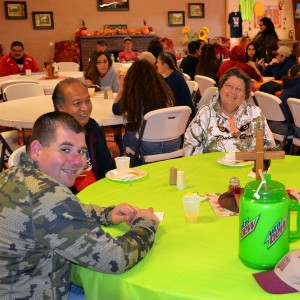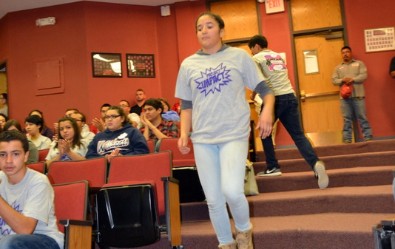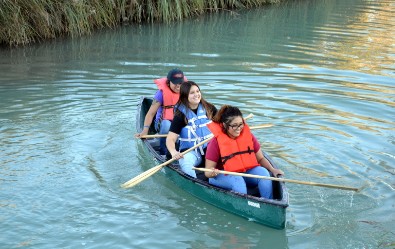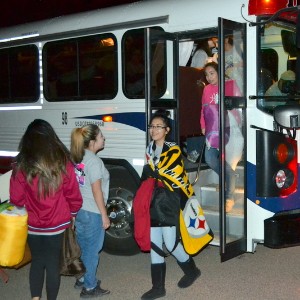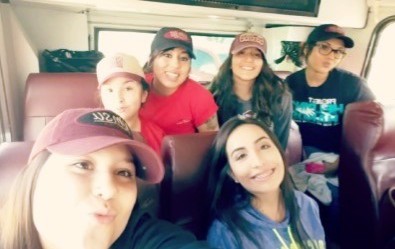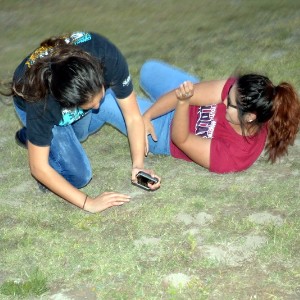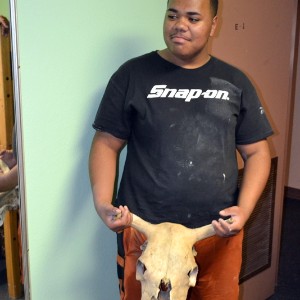 C.O.R.E TRAINING
OCTOBER 24, 2016
CHAPTER OFFICER RETREAT FOR EXCELLENCE
HOTEL ALBUQUERQUE AT OLD TOWN
"UNITY IN DIVERSITY"


BPA - DECCA - FCCLA - HOSA - SkillsUSA - TSA
CAREER TECHNICAL LEADERSHIP PROJECT
NEW MEXICO C T L P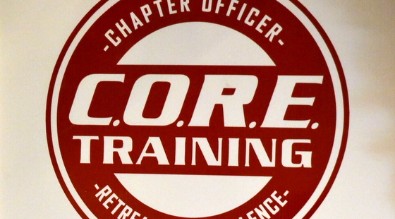 TEAM DHS
SHAWN ROBERTS
MARY ANDERSON
KARINA SALDIVAR
JULIAN ZEPEDA
SkillsUSA NEW MEXICO
STATE OFFICERS


JESSE LEVI MYLENE JULIAN KARINA SHAWN MATT MERELL JONATHON AARON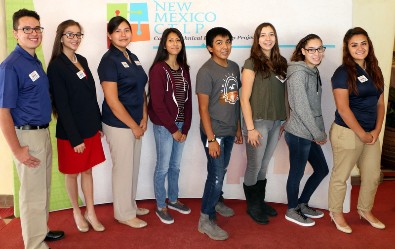 WASHINGTON LEADERSHIP TRAINING INSTITUTE - WASHINGTON D.C. 2016
DEMING HIGH SCHOOL CHAPTER MEMBERS ATTEND CONFERENCE AND TRAINING. SPONSOR DAVID MONJARAS AND STATE OFFICER SHAWN ROBERTS EXPERIENCE MEMORABLE EVENTS.
SkillsUSA EXECUTIVE DIRECTOR MR TIM LAWRENCE AND MERREL CHARLIE (NAVAJO TECH UNIVERSITY) AND SHAWN ROBERTS (DHS).
k.
SkillsUSA TEAM NEW MEXICO
STUDENTS REPRESENTING NAVAJO TECH UNIVERSITY, HOBBS HIGH SCHOOL AND DEMING HIGH SCHOOL WITH THE EXUCUTIVE DIRECTOR.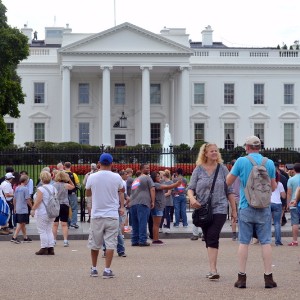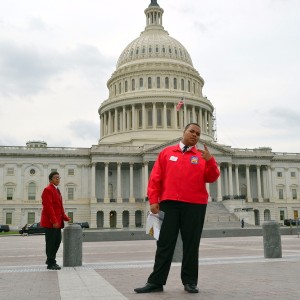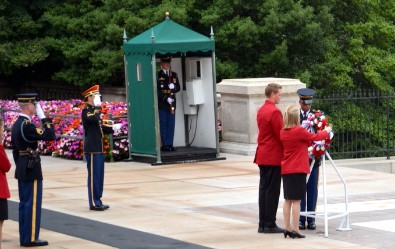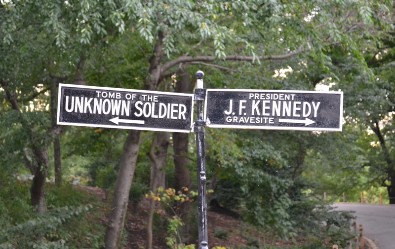 DEMING ROTARY AND DHS SKILLSUSA FORM PARTNERSHIP.
DHS CHAPTER AND DEMING ROTARY INITIATE INTERACT CLUB
SkillsUSA SONIC FAMILY NIGHT
SkillsUSA BOOSTER CLUB AND SONIC PARTNER UP FOR FUNDRAISER
SEPTEMBER 7TH, 2017
MRS. ANDERSON & MRS. MONJARAS MONITOR STUDENTS
DHS SkillsUSA students participate by displaying banners and sponsorship collections. 10% of SONIC proceeds from 5PM to 8pm benefit DHS SkillsUSA.


SkillsUSA Sponsors and students at SONIC FAMILY NIGHT!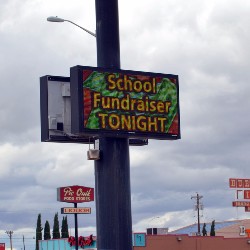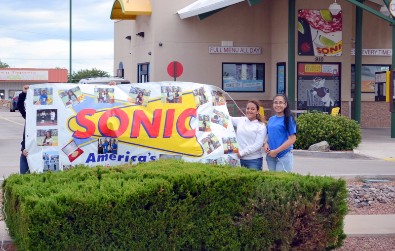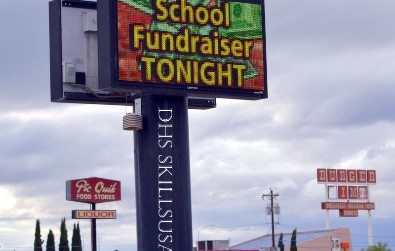 DHS RUSH WEEK - AUGUST 2016
ORGANIZATIONS AND CLUBS MEET WITH STUDENTS AT LUNCH
TO RECRUIT POSSIBLE FUTURE MEMBERS.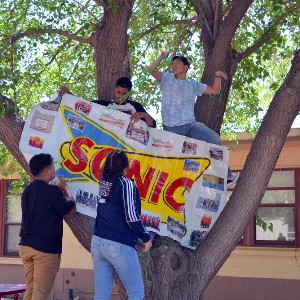 SkillsUSA Staff and students attract attention @ display.
Ms. Servicio and SkillsUSA students explain criteria for future members.
MRS. ANDERSON & MS. SERVICIO MONITOR ACTIVITY




BENNY JASSO TRAINING SKILLSUSA STUDENTS.
FIRE EXTINGUISHING COURSE


SkillsUSA Students Classroom
Students listen to prepare for real life hands on training with extinguishing fires.
DEMING HIGH SCHOOL
9TH GRADE ORIENTATION
AND CLUB EXPO-JULY 2016
DHS CLUB EXPO-JULY 28,2016
INCOMING FRESHMAN AND NEW STUDENTS ATTEND ORIENTATION NIGHT AND CLUB EXPO. CURRENT AND FORMER SKILLSUSA STUDENTS PARTICIPATE IN EXPO. SHAWN ROBERTS, CHRIS FLORES, BRIANA PEREA, KARINA SALDIVAR, RYAN MAY AND JULIAN ZEPEDA.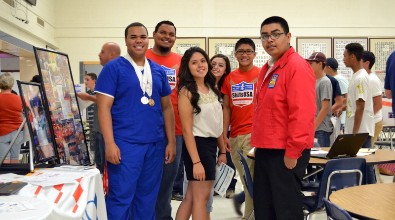 SkillsUSA DISPLAY ATTRACTS NEW STUDENTS
NEW STUDENTS LISTEN TO SKILLSUSA ALUMNI TALK ABOUT STATE AND NATIONAL COMPETITIONS.
SHAWN ROBERTS-
STATE OFFICER
SHAWN TALKS WITH AN INTERESTED NINTH GRADE STUDENT ABOUT SKILLSUSA.




CHRIS FLORES-
SKILLSUSA ALUMNI




RYAN MAY AND BRIANA PEREA-SKILLSUSA ALUMNI
NEW MEXICO CTSO
ADVISORS ACADEMY - JULY 2016








NEW MEXICO CTSO
ADVISORS ACADEMY - ALBUQUERQUE-JULY 2016
CTSO ADVISORS FROM SKILLSUSA, EDUCATORS RISING, FCCLA, DECA, HOSA, BPA, TSA ATTEND TRAINING
DHS SKILLS ADVISORS PRESENT AT ACADEMY TRAINING
MARY ANDERSON AND DAVID MONJARAS PROVIDE INFORMATION CONCERNING MEMBERSHIP, ORGANIZATION MANAGEMENT, TECHNOLOGY, CALENDAR DATES, OFFICERS, COMPETITIVE EVENTS, COURTESY CORPS, PROMOTIONS AND FUNDRAISING.
MARY ANDERSON ADRESSES NEW ADVISORS
OVERALL VIEW OF SKILLSUSA, MEMBERSHIP, ORGANIZATION MANAGEMENT, CALENDAR EVENTS DISCUSSED.
DAVID MONJARAS ADDRESSES NEW ADVISORS
NEW MEXICO COURTESY CORPS AND NATIONAL COURTESY CORPS OPTIONS DISCUSSED.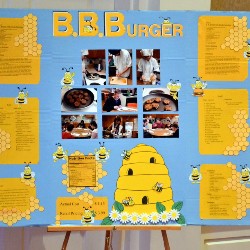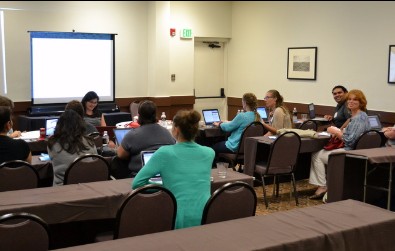 NEW MEXICO SKILLSUSA
STATE OFFICER CTLP TRAINING
EASTERN NEW MEXICO UNIVERSITY - PORTALES - APRIL 2016


SENIOR KARINA SALDIVAR AND JUNIORS SHAWN ROBERTS AND JULIAN ZEPEDA WERE ELECTED BY THIER PEERS TO STATE OFFICER POSITIONS AT STATE CONFERENCE IN APRIL 2016.
CAREER TECHNICAL LEADERSHIP PROGRAM
STATE OFFICER TRAINING FOR CTSO - SkillsUSA, FCCLA, DECA, HOSA, BPA AND TSA @ EASTERN NEW MEXICO UNIVERSITY - PORTALES
DONNA CORDER
STATE OFFICER TRAINER
Mrs. Corder is a long time state officer trainer and facilitator. She has excellent resources to share and help prepare our students for leadership roles in the state of Nerw Mexico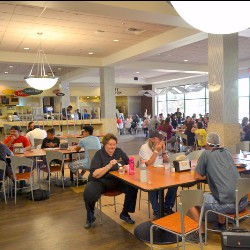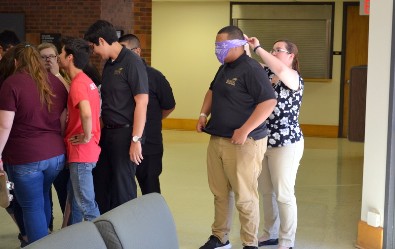 NEW MEXICO STATE OFFICERS




SkillsUSA, DECA, HOSA, BPA, FCCLA, TSA - CAREER TECHNICAL STUDENT ORGANIZATIONS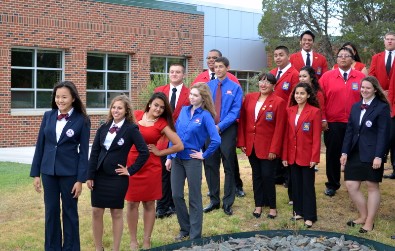 2016 Skillsusa
national leadership & skills competition - louisville, ky. JUNE 2016


DHS SkillsUSA TEAM TRAVELS TO NATIONAL CONFERENCE
SkillsUSA TEAM- MARY ANDERSON, DAVID MONJARAS, MARY MONJARAS, RIAN ARENIBAS, KASSANDRA DURAN, CHRIS FLORES, RYAN MAY, BRIANA PEREA, CRYSTAL CHAVEZ, MIRELLA LOBATO, RYLAN LARKO, SHAWN ROBERTS, JULIAN ZEPEDA, KARINA SALDIVAR, AND CANDIE JURADO TRAVEL TO LOUISVILLE.
MARY ANDERSON NOMINATED FOR NATIONAL ADVISOR OF THE YEAR.
WITH A NEW MEXICO ADVISOR OF THE YEAR AND A REGION V ADVISOR OF THE YEAR ON HER TROPHY MANTLE, MRS. ANDERSON WAS RECOGNIZED AT THE NLSC.
ANDERSON RECEIVES AWARD FOR NOMINATION
TIM LAWRENCE ACKNOWLEDGES MARY ANDERSON'S NOMINATION WITH AN AWARD..
TRAVEL BY TRAIN AND BUS
UNION STATION CHICAGO. WAITING FOR TRAIN TO CINCINATTI. ONE OF SEVERAL EXCHANGES ON OUR JOURNEY. OVER 80 HOURS ON THE TRAIN AND AN ADDITIONAL 15 HOURS BY BUS.
DEMING HIGH SCHOOL
NATIONAL COURTESY CORPS
CRYSTAL CHAVEZ, MIRELLA LOBATO, KASSANDRA DURAN, DAVID MONJARAS, BRIANA PEREA, RYAN MAY, RYLAN LARKO, CHRIS FLORES.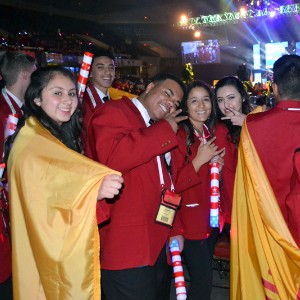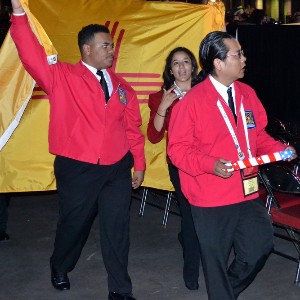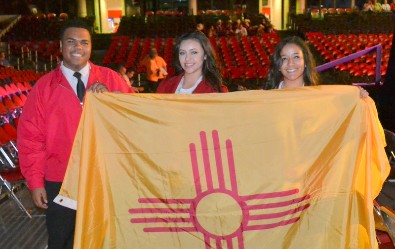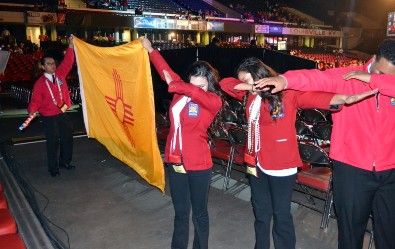 2016 NEW MEXICO LEADERSHIP & SKILLS COMPETITION
ALBUQUERQUE, NEW MEXICO
DHS SkillsUSA TEAM CAPTURES SECOND CONSECUTIVE STATE CHAMPIONSHIP TITLE - 2016


Deming High School SkillsUSA attend New Mexico Leadership & Skills Competitions in Albuquerque - April 6 - 9.
DHS SkillsUSA TEAM BRING HOME GOLD, SILVER & BRONZE MEDALS
Medals were won in the Health Care, Robotics and Culinary Arts categories.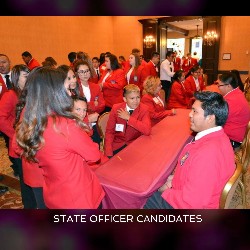 DHS SkillsUsa program
CTSO LEGISLATION DAY AT THE ROUNDHOUSE
SANTA FE - JANUARY 24-25, 2016
DHS SKILLSUSA TEAM @ CAPITOL ROTUNDA
MONIC JIMENEZ, LESLEY DOMINGUEZ, BRIANA PEREA, MANNY CHACON, GABRIELLE McBRIDE, KASSANDRA DURAN, KARINA SALDIVAR, ELAINA HOLGUIN, DAVID MONJARAS, MARY ANDERSON, RYLAN LARKO, CANDIE JURADO, SHAWN ROBERTS, MONICA MERCADO, DENISE LOPEZ, CHRISTIAN FLORES, SAM BORUNDA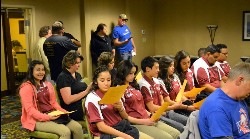 SENATOR JOHN ARTHUR SMITH
WITH SAM BORUNDA, SHAWN ROBERTS, DEMISE LOPEZ AND MONIC JIMENEZ
NM SECRETARY OF EDUCATION HANNA SKANDERA
WITH MARY MONJARAS AND RYLAN LARKO, KASSANDRA DURAN, ELAINA HOLGUIN, MONIC JIMENEZ, BRIANNA PEREA, SAM BORUNDA, DENISE LOPEZ AND SHAWN ROBERTS
US REPRESENTATIVE
DONA IRWIN
WITH LESLYE DOMINGUEZ, MONICA MERCADO, KARINA SALDIVAR, CHRISTIAN FLORES, CANDIE JURADO, MANNY CHACON, GABRIELLE McBRIDE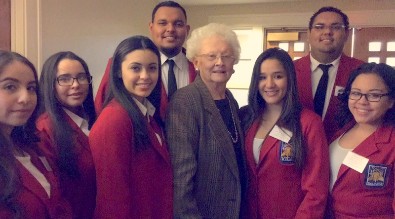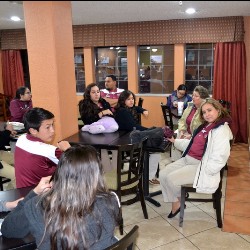 DHS SKILLSUSA PROGRAM
COMMUNITY OUTREACH & LEADERSHIP CONFERENCE
GALLUP, NEW MEXICO OCTOBER 31-NOVEMBER 1
PROJECT "HELPING HANDS"
UNM GALLUP CAMPUS
CARLSBAD HS, DEMING HS, HIGHLAND HS, HOBBS HS, GRANTS HS, LOVING HS, UNIVERSITY HS, WEST MESA HS, CENTRAL NM COMMUNITY COLLEGE, NAVAJO TECHNICAL UNIVERSITY, UNM-GALLUP CTE, PARTICIPANTS POSE FOR GROUP PICTURE.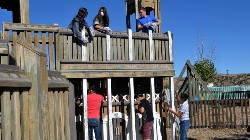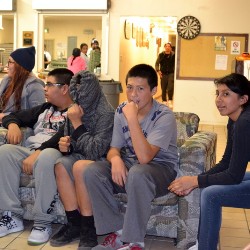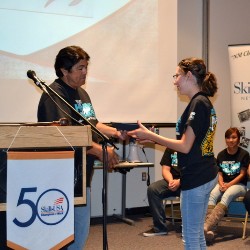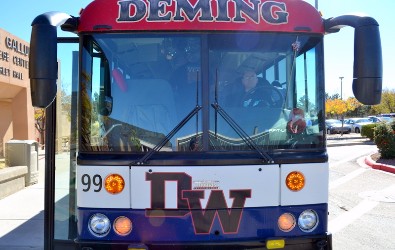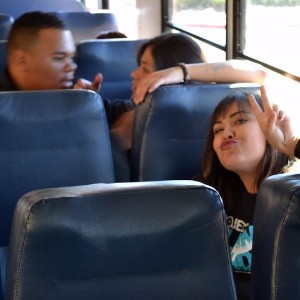 DEMING HIGH SCHOOL Skillsusa PROGRAM
C.O.R.E. Training - October 26, 2015
CHAPTER OFFICER RETREAT FOR EXCELLENCE - ALBUQUERQUE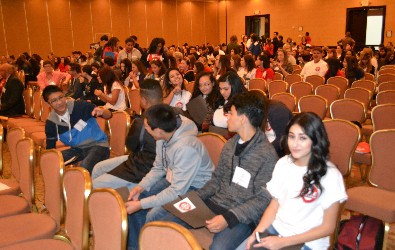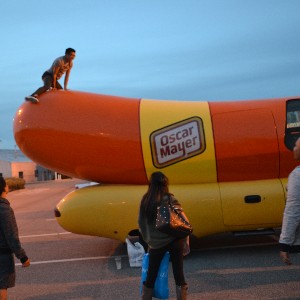 DHS SKILLUSA TEAM
RYAN LARKO
MONIC JIMENEZ
MARIA LIZ CORCHADO
ABIGAIL DIAZ
KASSANDRA DOMINGUEZ
RYLAN LARKO
MAGALY LOPEZ
SOPHIA MONTELLANO
JONATHON PACHECO
SHAWN ROBERTS
MARY ANDERSON
DAVID MONJARAS
DEMING HIGH SCHOOL SkillsUSA PROGRAM
FIRE PREVENTION SAFETY TRAINING - OCTOBER 2015
WITH DPS SAFETY DIRECTOR/DEMING MAYOR BENNY JASSO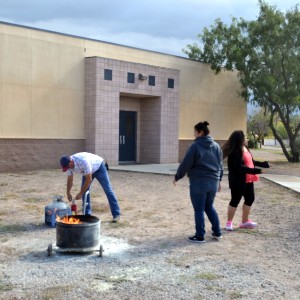 DEMING HIGH SCHOOL
skillsUSA PROGRAM
2015-2016 SOUTHWESTERN NEW MEXICO FAIR PARADE PREPERATION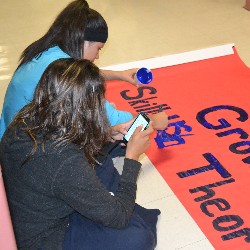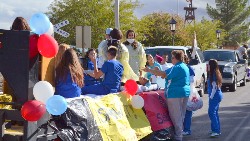 DEMING HIGH SCHOOL SKILLSUSA PROGRAM EARNS PRESIDENTS AWARD FOR BEST FLOAT IN THE SOUTHWESTERN NEW MEXICO STATE FAIR
.
DEMING HIGH SCHOOL
SkillsUSA PROGRAM 2014-2015
DHS TEAM AT SkillsUSA NATIONAL CONFERENCE
LOUISVILLE, KENTUCKY - JUNE 2015